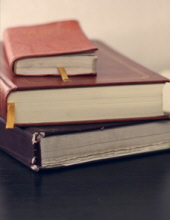 Obituary for Aletha Rose Berger
Aletha Rose Johnson-Berger, age 83, passed away at 5:30 p.m. on Sunday, April 1, 2018, at the Dade County Nursing Home in Greenfield, Missouri. She was born January 22, 1935, in Lamar Colorado the daughter of Pirley and Georgia (Poyner) Johnson both deceased. She was the eighth born of 10 children, Lynn, Ernest, Bell, Faye, Althea , Zelma, Enarae, and a set of twins that died soon after birth. She is survived by Ernest.

Aletha Rose married Richard Dale Hochstedler February 11, 1950. Richard died of cancer August 9, 1969, leaving Rose a widow at the age of 34. They had four children Jack, Jerry and Mary Coyle and Shelton Hochstedler. She is survived by all four children, their wives and husband, six grandchildren, 14 great-grandchildren and 12 great-great grandchildren.

She was fortunate to have lived all over the United States, California, Idaho, Utah, Colorado, West Virginia, Texas and her final state of Missouri. A high light of her life was a trip to Chile, South America. Her first time to leave the United States.

Rose loved life and people. Just being with them talking with them and spending time sharing her faith with them. Things most important in life to her were being a good mom and a faithful member of her Congregation. Rose love to read and would spend hours reading books from her faith, for pleasure and knowledge. She also loved to cook, sew pillows and crochet afghans. Rose will be dearly missed by her family and friends.

A celebration of Rose's life will be held at 3:00 p.m. on Sunday, April 8, 2018, at the Jehovah's Witness Kingdom Hall in Miller, Missouri. Local arrangements are under the direction of the Fossett-Mosher Funeral Home in Mt. Vernon.

Online condolences may be shared at this website.
Previous Events
Celebration of Life
Jehovah's Witness Kingdom Hall
4879 Highway 39
Miller, Missouri 65707