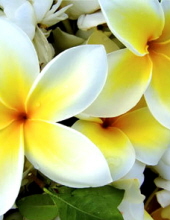 Obituary for Sandra Sue Livingston
Sandra Sue Livingston, age 64, of Mt. Vernon, Missouri, passed away at 6:45 a.m. on Saturday, December 30, 2017, at the Lawrence County Manor in Mt. Vernon. She was born September 28, 1953, in Canton, Missouri, the daughter of Charles and Bonnie (Harris) Livingston.
Sandra was a 1972 graduate of Potterville High School in Potterville, Michigan. She was a property manager for Steadfast Corporation in California and was of the Baptist faith.
Sandra is survived by her fiancé, Jerry Durbin, of Mt. Vernon; three daughters, Angelia Thompson of Texas, Jamie Lea Frisbie and her husband, Austin, and Meagan Hirshorn, all of Joplin, Missouri; one son, Shane Durbin and his wife, Jennifer, of Dallas, Texas; two brothers, Jeff Livingston and his wife, Patty, of Oregon and Dean Livingston of Alabama; two sisters, Laurie Helberg of New York and Angie Becerra of California; 16 grandchildren and several great grandchildren.
Her mother, Bonnie Livingston, and sister, Julie Heryshery, preceded her in death.
No services are planned at this time. Local arrangements are under the direction of the Fossett-Mosher Funeral Home in Mt. Vernon.
Online condolences may be shared at this website.