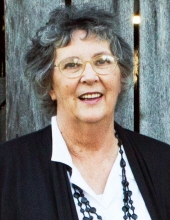 Obituary for Dorothy Jeanne Wright
Dorothy Jeanne Wright, age 70, of Mt. Vernon, passed away in her home after a short illness, at 6:45 p.m. on Saturday, November 25, 2017. She was born January 26, 1947, in Wichita, Kansas, the daughter of Jesse and Dorothea (Hitt) Weber.
Dorothy was a 1965 graduate of Northern Heights High School, in Lyon County, Kansas. Dorothy continued her education at Kansas State Teachers College in Emporia Kansas, where she received her bachelor's degree in elementary education.
On June 16, 1973, she married David K. Wright, in Manti, Utah, LDS temple.
Dorothy started her teaching career in Pocatello, Idaho. When Dorothy and David moved to Mt. Vernon she worked with Parents As Teachers in Crane and Galena, Missouri, before starting her teaching career in Mt. Vernon as an elementary teacher. She has been a member of The Church of Jesus Christ of Latter-day Saints since 1968. She was very active with the church in the women's organization, and with the young women and primary children, as well as serving with the cub scouts. She survived a brain aneurysm, brain surgery and stroke in 1998 and was a cancer survivor since 2012.
Dorothy is survived by her husband of 44 years, David; one son, Bill Wright of Mt. Vernon; four daughters, Sarah Culler and her husband, Bryan, of Greeley, Colorado, Julie Farnsworth and her husband, Jerry, of Mt. Vernon, Jeanne Willden and her husband, David, of Springfield and Becky Wright of Astoria, Oregon; one brother, Bill Weber and his wife, Donna, of Columbia, Missouri; one aunt, Betty Stenzel of Ramona, Kansas; ten grandchildren; two great-grandchildren and several nieces and cousins.
Her parents, Jesse and Dorothea, and two grandsons, Ryan Culler and Christopher Farnsworth preceded her in death.
A funeral service, under the direction of Bishop Edward Numbers of The Church of Jesus Christ of Latter-day Saints with assistance of the Fossett-Mosher Funeral Home, in Mt. Vernon will be held at 10:00 a.m. on Monday, December 11, 2017, at The Church of Jesus Christ of Latter-day Saints, 16922 Highway 39, Verona, Missouri. Burial will follow at the Mt. Vernon City Cemetery. Visitation will be held from 9:00-10:00 a.m. on Monday, December 11, 2017 at the church.
Online condolences may be shared at this website.
Previous Events
Visitation
The Church of Jesus Christ of Latter Day Saints
16922 Hwy 39
Verona, MO 65769
Funeral Service
The Church of Jesus Christ of Latter Day Saints
16922 Hwy 39
Verona, MO 65769
Burial
Mt. Vernon City Cemetery
Mt. Vernon City Cemetery, Mt. Vernon, MO.
Mt. Vernon, Missouri 65712