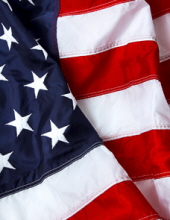 Obituary for Delbert "Jiggs" Willmouth
Delbert Joseph "Jiggs" Willmouth, age 86, of Miller, Missouri, passed away at 4:50 p.m. on Friday, October 13, 2017, at the Mt. Vernon Place Care Center.  He was born March 26, 1931, in Terre Haute, Indiana, the son of Riley and Lottie Matilda (Miller) Willmouth.



Jiggs graduated from Gerstmeyer Technical High School in Terre Haute, Indiana on June 7, 1949, and then he attended Indiana State University, in Terre Haute, Indiana.  He was in the Naval Reserve, from 1948-1949.  He joined the United Stated Air Force serving from 1949-1950 and then entered into the Air Force Reserve.  He worked for Hulman & Company, as a printer, Borden Dairy Company, the Terre Haute Tribune Star newspaper, The Brazil Times newspaper and managed the Brazil City Pool for several years in 1970's.  He was the former owner of Pet Mart pet shop in Brazil, Indiana and attended Miller First Baptist Church.



On July 29, 1950, he married Elizabeth Ann Van Gilder in Terre Haute, Indiana.  She preceded him in death on June 27, 2014.



He is survived by his daughter, Debra Lynn Rusk of Terre Haute, Indiana; one son Mike Willmouth and his wife, Debbie, of Miller; six grandchildren, Shawn (Ally) Barr,  Danielle Flora, Jamie (Darin) Brush, Nick (Alisha) Kirkling, Mandy (Robert) Kanakis and Christopher Willmouth; one  grand-daughter-in-law, Stephanie Barr; 13 great-grandchildren; two great-great grandchildren and several nieces, nephews, friends and church family.



His parents, Riley and Lottie, wife, Elizabeth, daughter, Vicki Robbins, grandson, Jason Barr, and two sisters, Pearl King and Eleanor Forbeck, preceded him in death.



Burial will be at a later date at the Bee Ridge Cemetery in Brazil, Indiana.  Local arrangements are under the direction of the Morris-Leiman-Mosher Funeral Home in Miller, Missouri.



Online condolences may be shared at this website.
Cemetery Details
Location
Fossett-Mosher Funeral Home
510 E. Cherry St.
Mt. Vernon, MO 65712